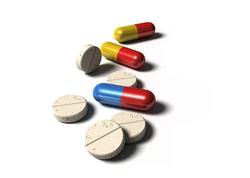 Effective January 1, 2012 the State of Connecticut implemented a Medicare D group prescription drug plan offered through SilverScript, a subsidiary of CVS Caremark.  The State and SEBAC's goal was to optimize the federal reimbursement for the Medicare Part D, Prescription Drug Program under the 2010 Affordable Care Act.  As State taxpayers we want to make sure that the State received all federal funds that the State is entitled to.  The savings to Connecticut taxpayers can be over $30 million a year!
As with all new programs, the State's transition to SilverScript as the administrator for Medicare eligible members is an ongoing process.  CSEA is working closely with the State Comptroller's office and SilverScript to identify and resolve quickly any issues that arise.  Ideally, there should be coordination of benefits between the group Medicare Part D and the State's wrap around coverage through SilverScript.  You will continue to be able to obtain the same medications you have through your State prescription drug plan with the same co-pays.  There may be periodic changes due to on-going pharmacologic oversight of medications for patient safety or Medicare requirements.
In an effort to provide you with more information and lessen the confusion, we are providing you with the following questions we have been receiving from our members with general answers.
Q.)  We were told not to enroll in Medicare Part D.  Now you are telling
us we are in Medicare Part D.  Why?
A.)  The State has contracted through SilverScript, a subsidiary of CVS Caremark, to coordinate coverage between what is covered under Medicare D and what is covered under our state prescription drug plan; therefore you do not have to enroll in a Medicare Part D plan. The State of Connecticut, under the Affordable Care Act of 2010, has the opportunity to receive reimbursement from Medicare for prescription medications dispensed under Medicare Part D. 
---------------------------------------------
Q.)  How does this work?
A.)  When a prescription is filled at the pharmacy, you should show your SilverScript identification card.  The claim is then submitted through the Group Medicare Part D plan as the primary coverage and then through the State of Connecticut's wrap around coverage as secondary.  This is all done behind the scenes.  You should pay your normal co-pay.  If you are taking a maintenance medication, you should get a 90 day supply as long as your medical provider is prescribing it as such.
---------------------------------
Q.)  Why did the State choose to involve the retirees in this new plan?
A.)  Simply put, there are generally two groups of medications: medications the State can seek reimbursement for under Medicare Part D, and those medications for which the State is deemed responsible as they are not covered under Medicare D.  The State applies for reimbursement for those medications the federal government allows under Medicare Part D.  To meet the SEBAC negotiation standards, the State prescription drug plan, through Caremark, then 'wraps around', as it does with the medical plan, and pays any applicable deductibles and negotiated costs of the medications not covered under Medicare D.
Q.)  I have been told by my pharmacist that I have a larger co-pay.
A.)  You should now be able to receive your medications at the same supply, dosage and co-pay as you did prior to the State implementing this plan. You will be able to get a 90 day supply of maintenance medications.  If there are member-specific issues and only if you are also a CSEA retiree member,you can call Hollis Block directly at 800-894-9479 or through e-mail at hblock@csea760.com and she may be able to help you.  
Q.)  I received my denial, but my pharmacy was able to give me a 30 day fill of my maintenance prescription drugs.  Will I now only receive a 30 day supply?
A.)  No.  In certain situations, such as when a drug is excluded under Medicare D, but covered under the State's plan, for the initial fill only, you will get a 30 day supply.  This is referred to as the transition fill.  After the first fill, your maintenance medication will be for 90 days as prescribed by an approved medical provider.
Q.)  Is there anything else I should know about my SilverScript plan?
A.)  Explanation of Benefits of prescription medications dispensed is being sent monthly to members.
Q.)  I have a post office box.  What should I do?
A.)  You should immediately contact the State of Connecticut Health Insurance Unit at 860-702-3533 or 55 Elm Street, Hartford, CT  06106, with a street address.  Failure to comply may result in termination of your coverage.  The State will continue to maintain both address and post office box, but for the purposes of the prescription drug plan, the street address is critical!
DO NOT WAIT TO FILL YOUR PRESCRIPTION UNTIL THE LAST PILL.
According to your State plan, you can refill most prescriptions when you have used 70% of the dispensed amount.  For example, if your prescription is 90 pills, you can refill it when you have used 63 pills.
Important Contacts for SilverScript:
State of Connecticut Retiree Health Insurance Unit at
860-702-3533; 55 Elm Street, Hartford, CT 06106
SilverScript Customer Servie: 866-693-4624
 Reprinted with permission from CSEA/SEIU Local 2001